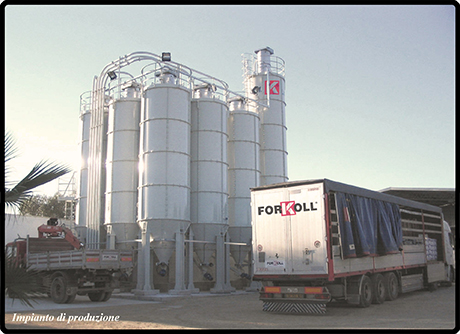 Forkoll ® is a company that has been manufacturing and marketing mortars, premixed plasters and adhesives for the construction industry. In the growing phase, it has evolved more and more, it now presents a new company and modern: addition to to market their products for several years, is committed and specialized in the design, processing, and the manufacture of the same.
The satisfaction of the customer and his needs are the core values that allow us to contribute to the improvement, for which the primary objective of our company is to be able to adequately support the work and professionalism of our customers by offering prompt manufacturing processes and competitive, allowing not only to differentiate on the market but also to ensure a safe and reliable reference point in the construction branch.
Forkoll products are processed and packed with the best raw materials, using accurate techniques, ensuring a product not only of high quality, but also a product that can be up to offer customers a service that is more effective, advanced and constant over time.